Call (406) 880-8383
Open 8 am – 8 pm daily
ABOUT EAGLE DRILLING & PUMP SERVICE
Eagle Pump Service is based in Victor, Montana and serves the entire Bitterroot Valley. Our service area covers the towns of Corvallis, Victor, Stevensville, Hamilton, Darby, Florence, Lolo, Connor,  Sula and Anaconda.
We have been in the business for two decades providing top quality service for homeowners, business establishments, and government facilities.
Brad has been working  around water wells since the late 70's with his father and uncle. He purchased Eagle Drilling and Pump Service in 1994 and his nephew Dallas Jones came to work in the early 2000s and in 2017 started taking care of and managing the pump service side of the business. Eagle Drilling has completed thousands of projects including domestic water wells, irrigation wells, monitor wells along with pump systems, aquifer test and flow test.
We have completed pump systems for the town of Stevensville, the Armed Forces Reserve Center in Missoula, University of Montana Law School Geothermal Cooling System, and multiple aquifer tests for the State of Montana. We respond to a variety of service calls that range from complete pump replacements to simply changing a fuse. No matter the job,  we are more than happy to take care of your project anytime. "We never forget that we are in the SERVICE business!"
LICENSED. BONDED. INSURED.
For more info, pump repair or 24-hour emergency service:
Call (406) 880-8383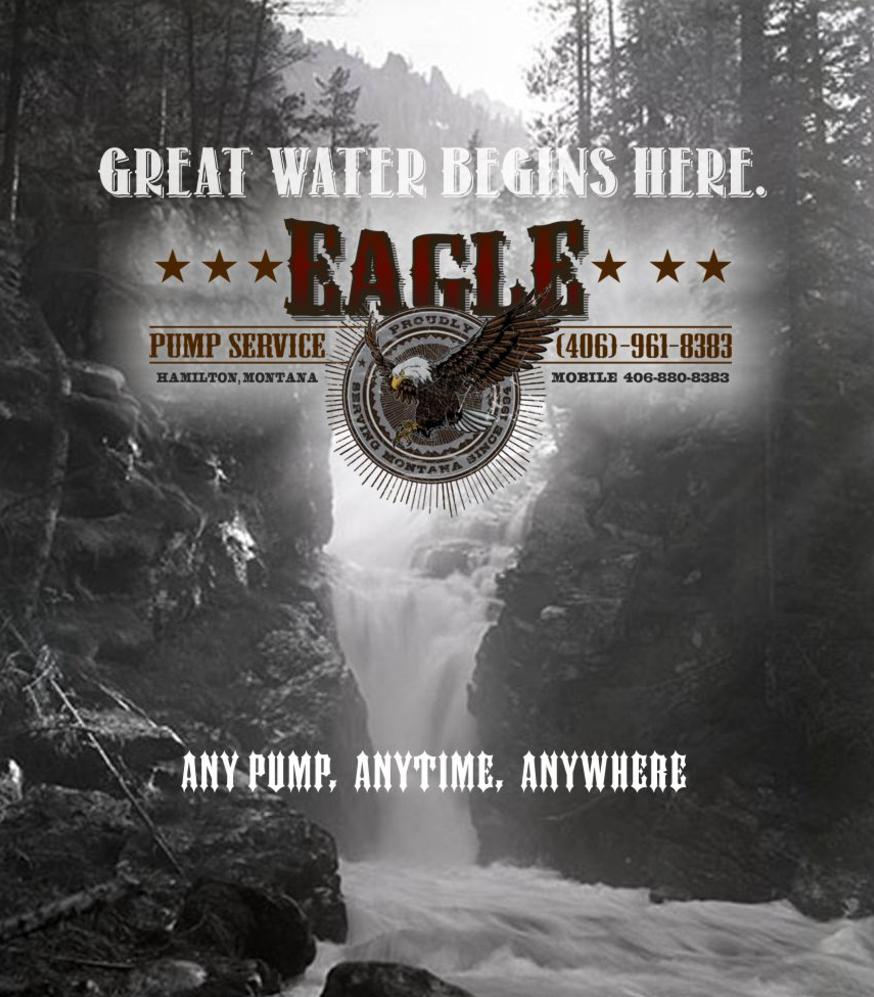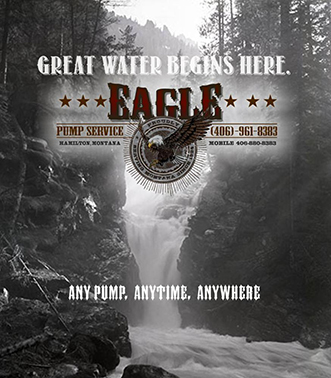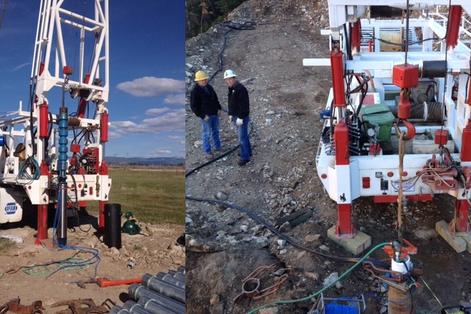 Eagle Drilling and Pump Service
2081 US HWY 93 N
Victor
,
Montana
59875
Call
(406) 880-8383
Email
[email protected]
Specializing in well drilling and water pump services in
Ravalli County and Bitterroot Valley, Montana including the towns of Corvallis, Victor, Stevensville, Hamilton, Darby, Florence, Lolo, Conner, and Sula.
Fee Structure:
Varies by job size
Website:
https://eaglepumpservice.com

Sitemap | Privacy Policy